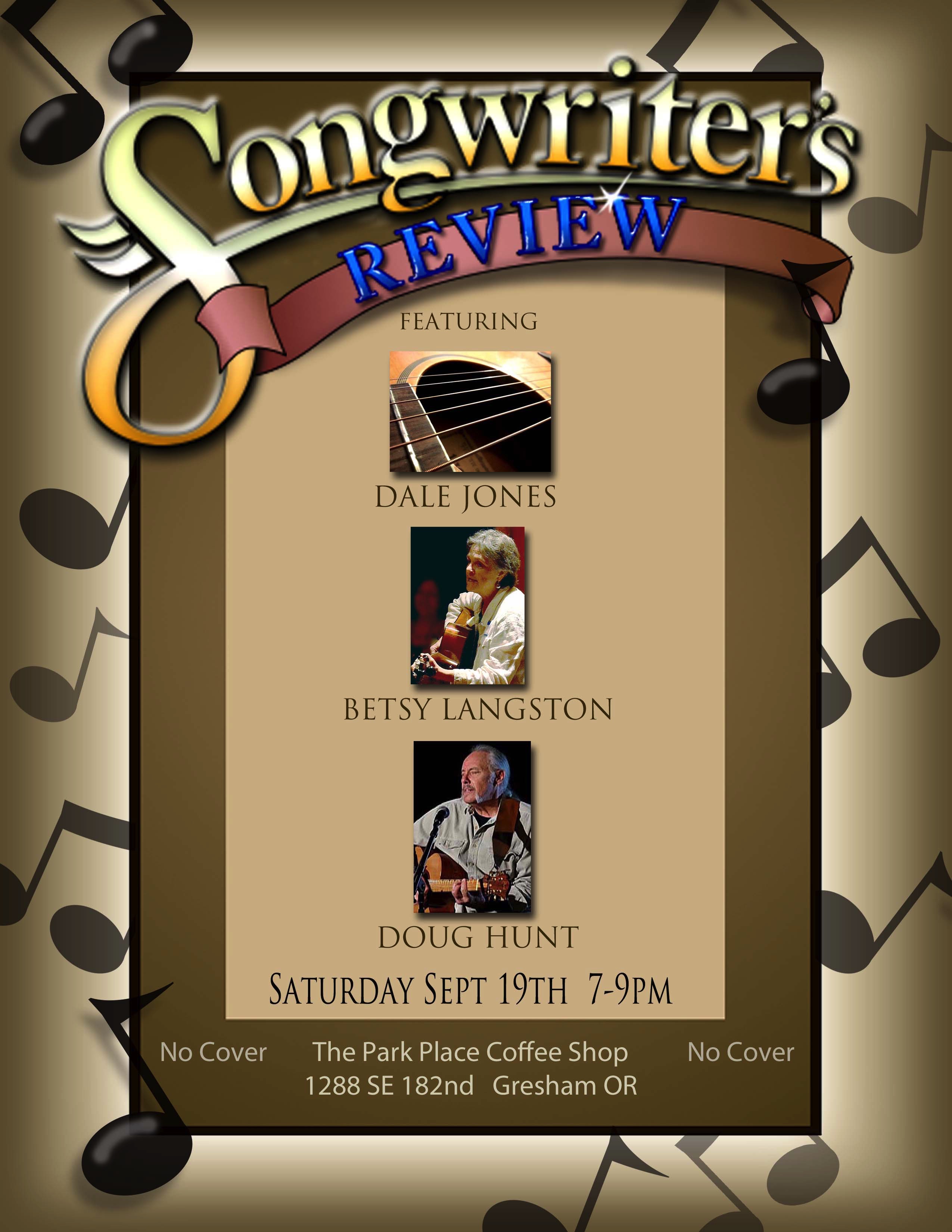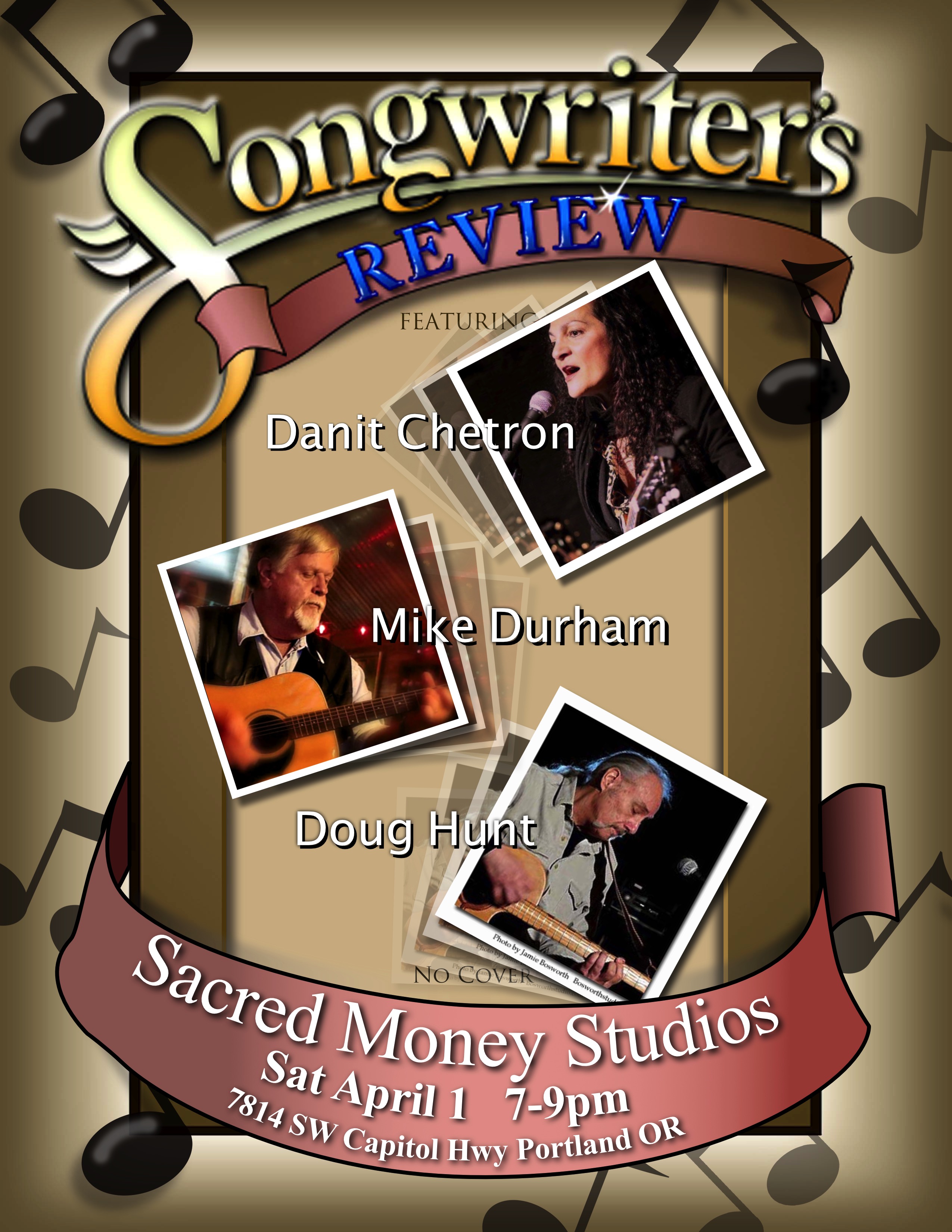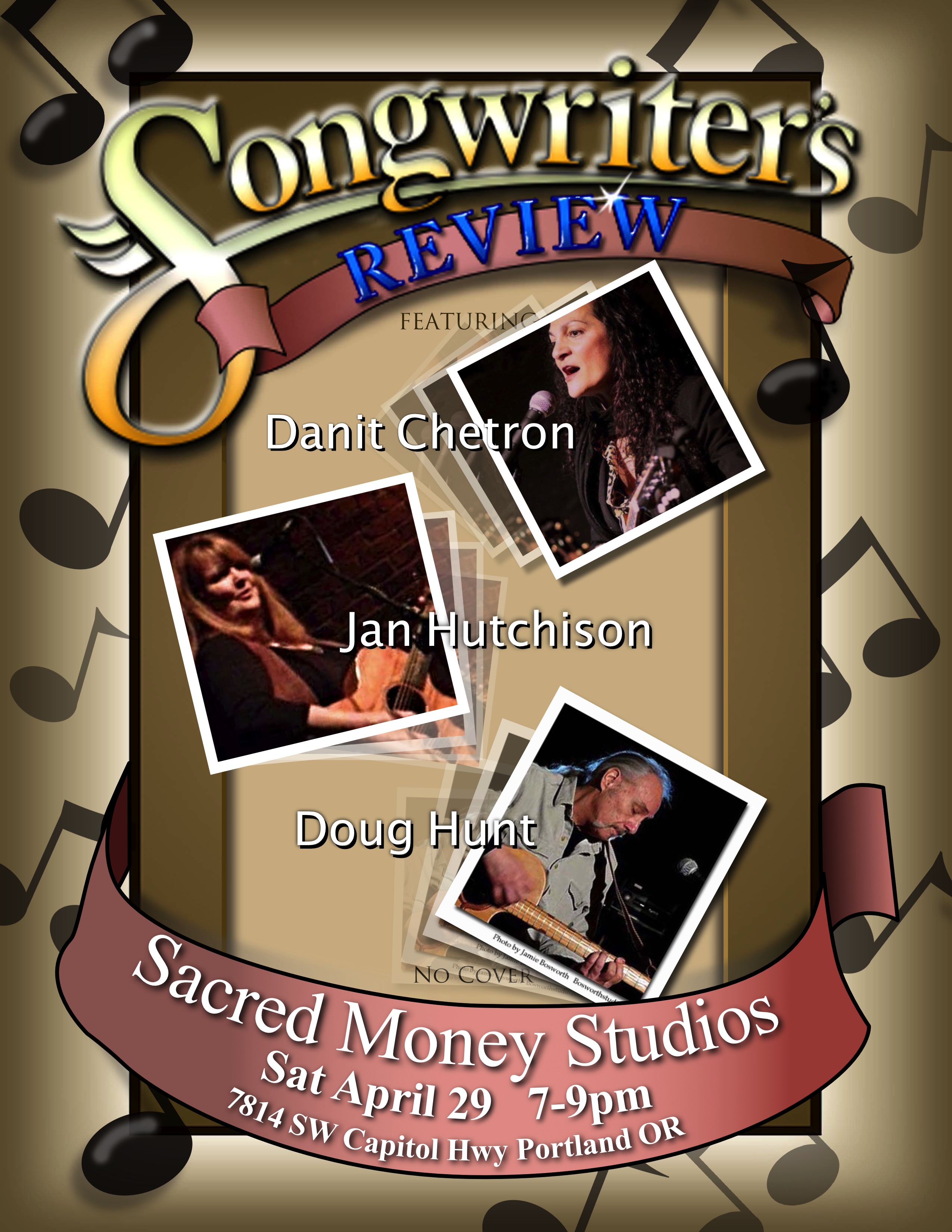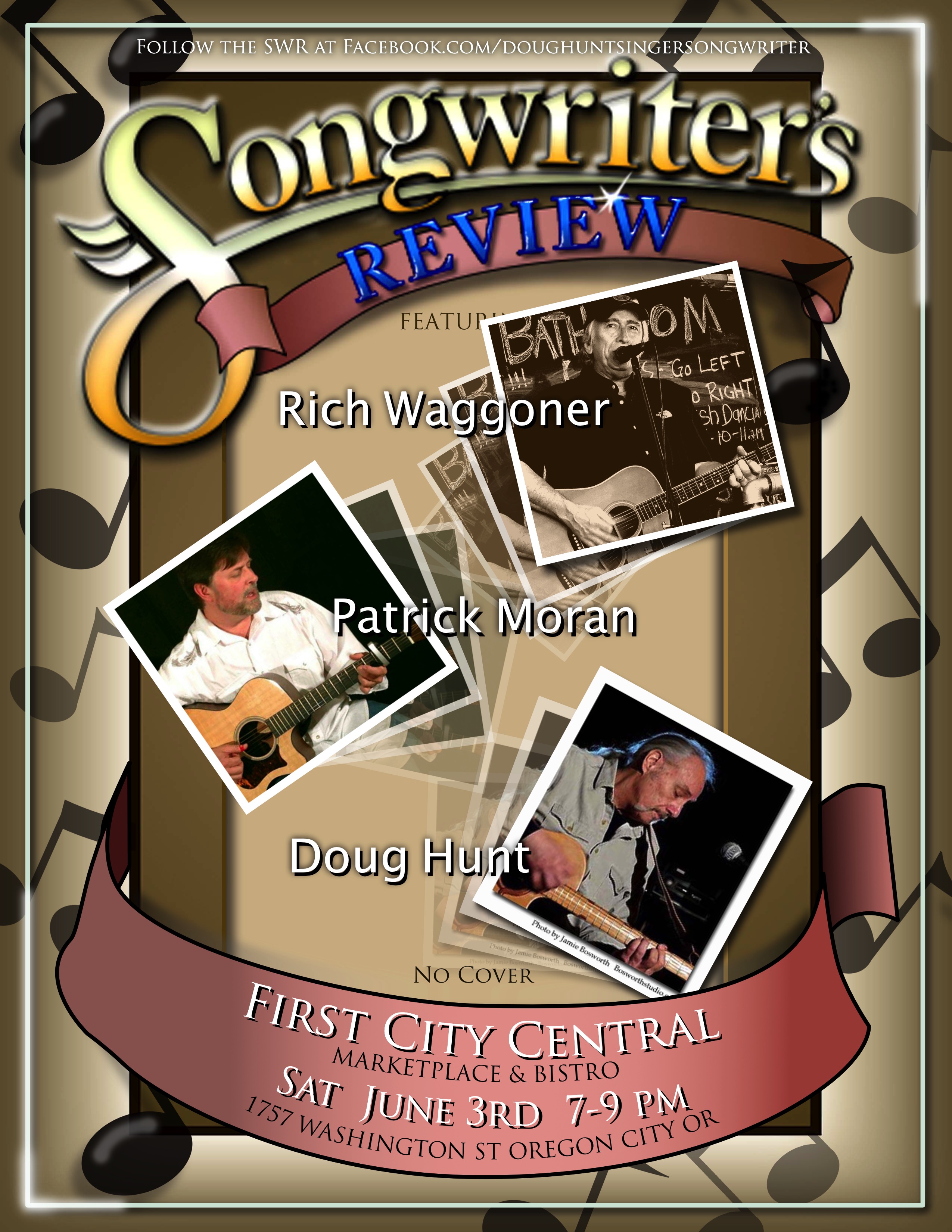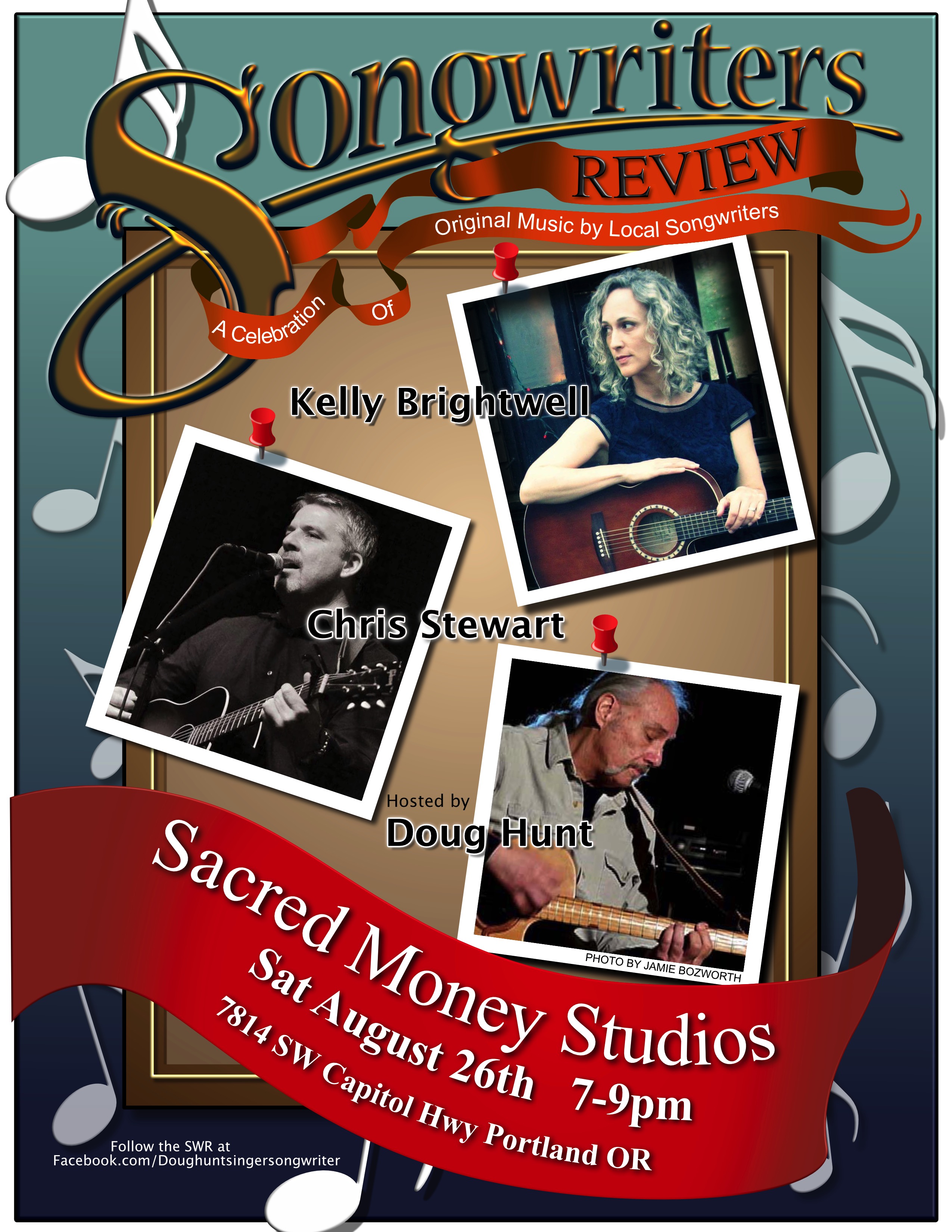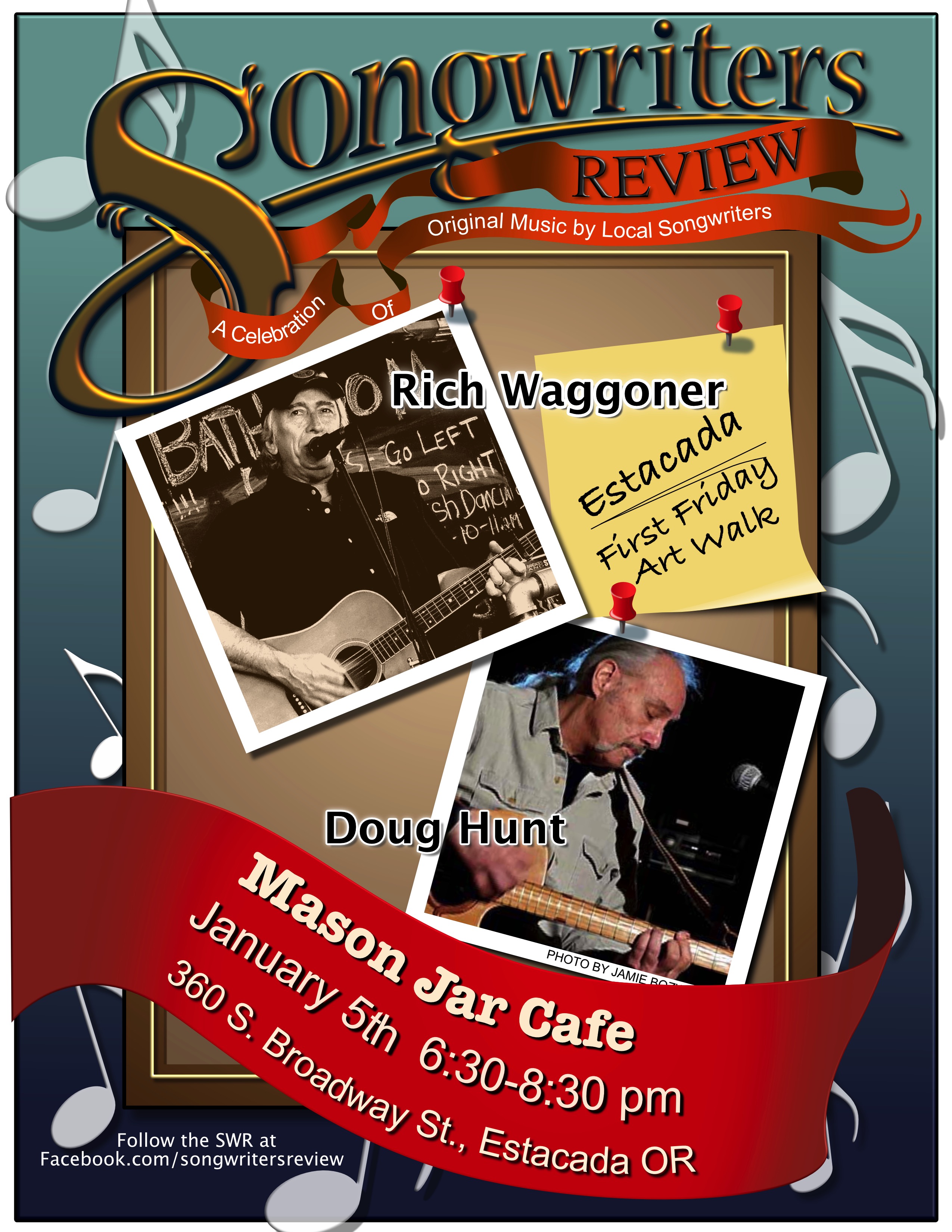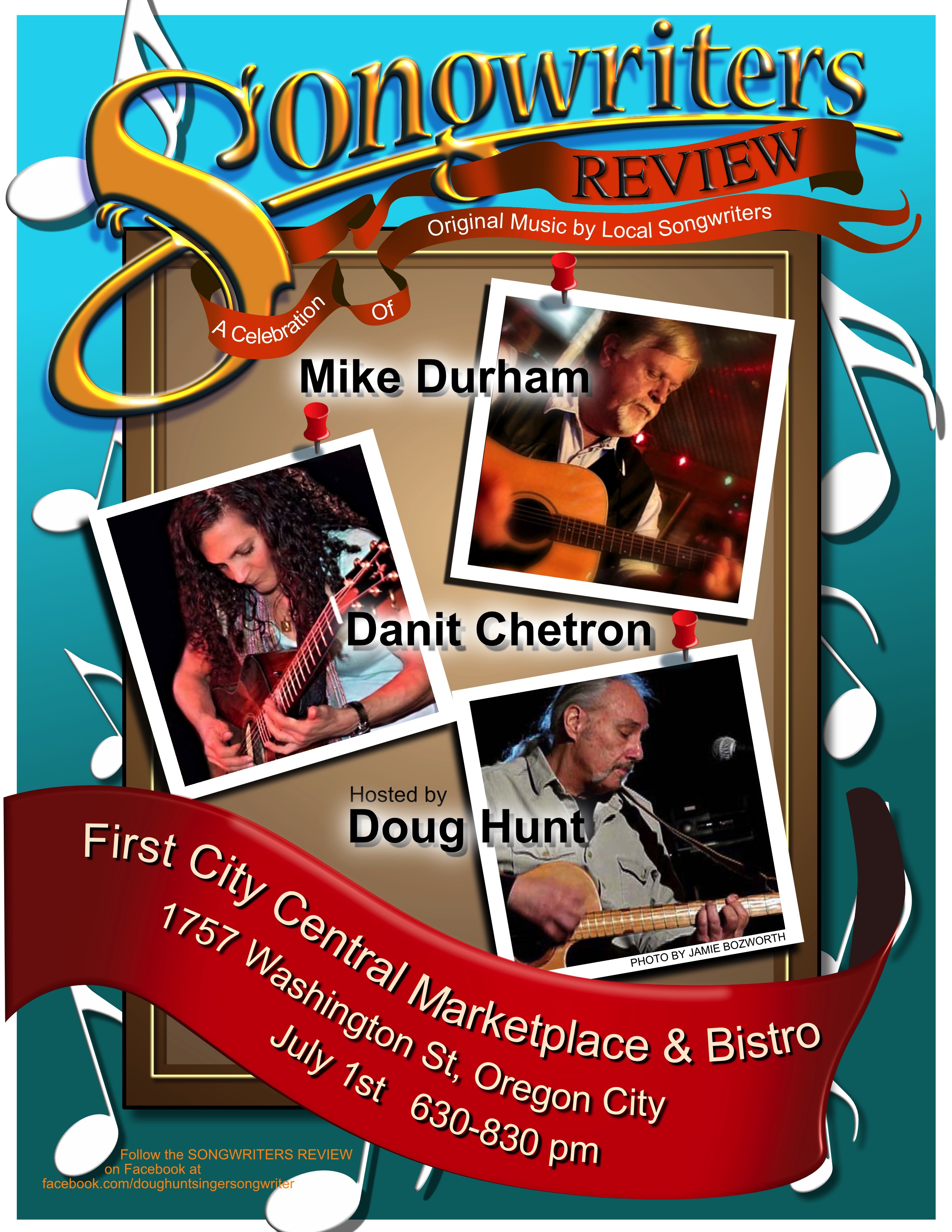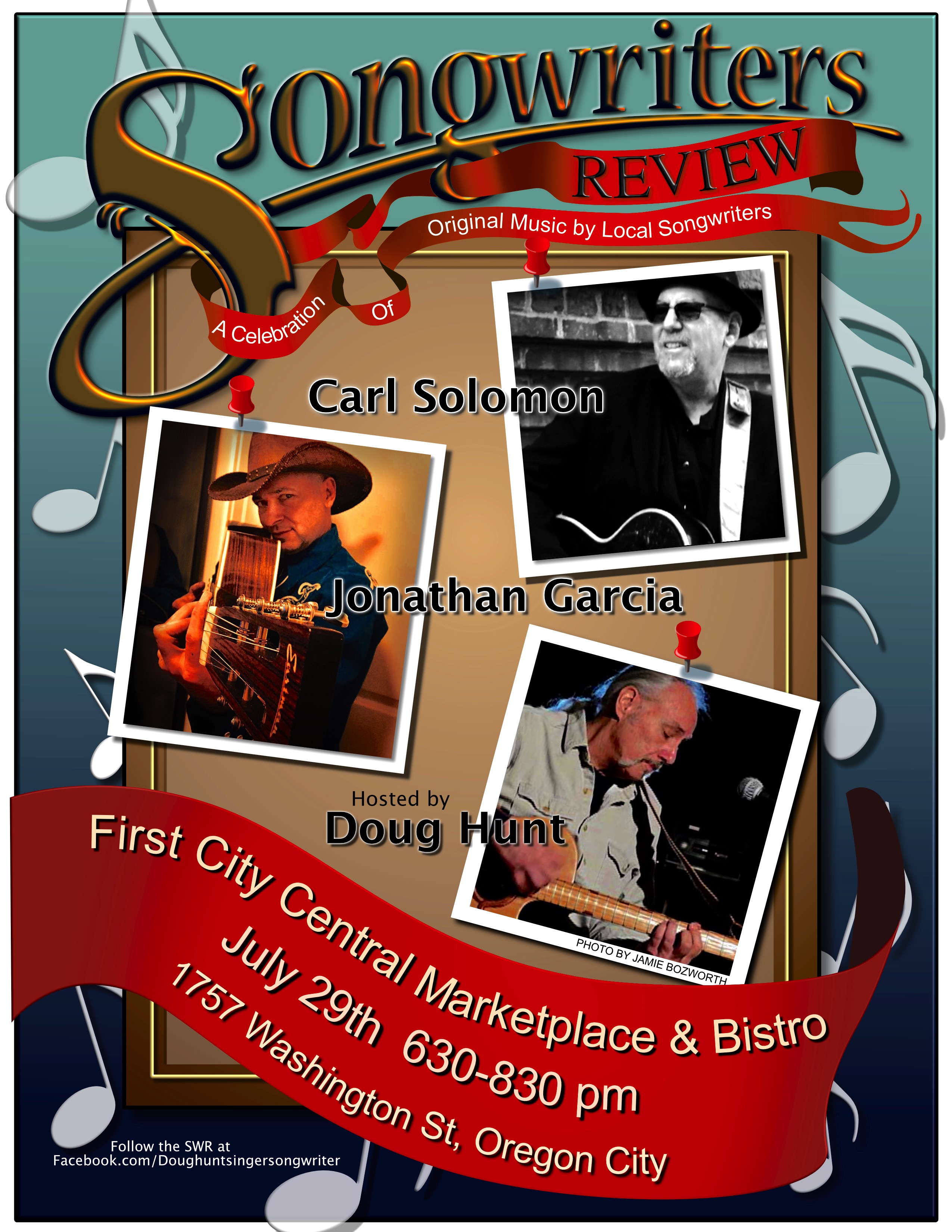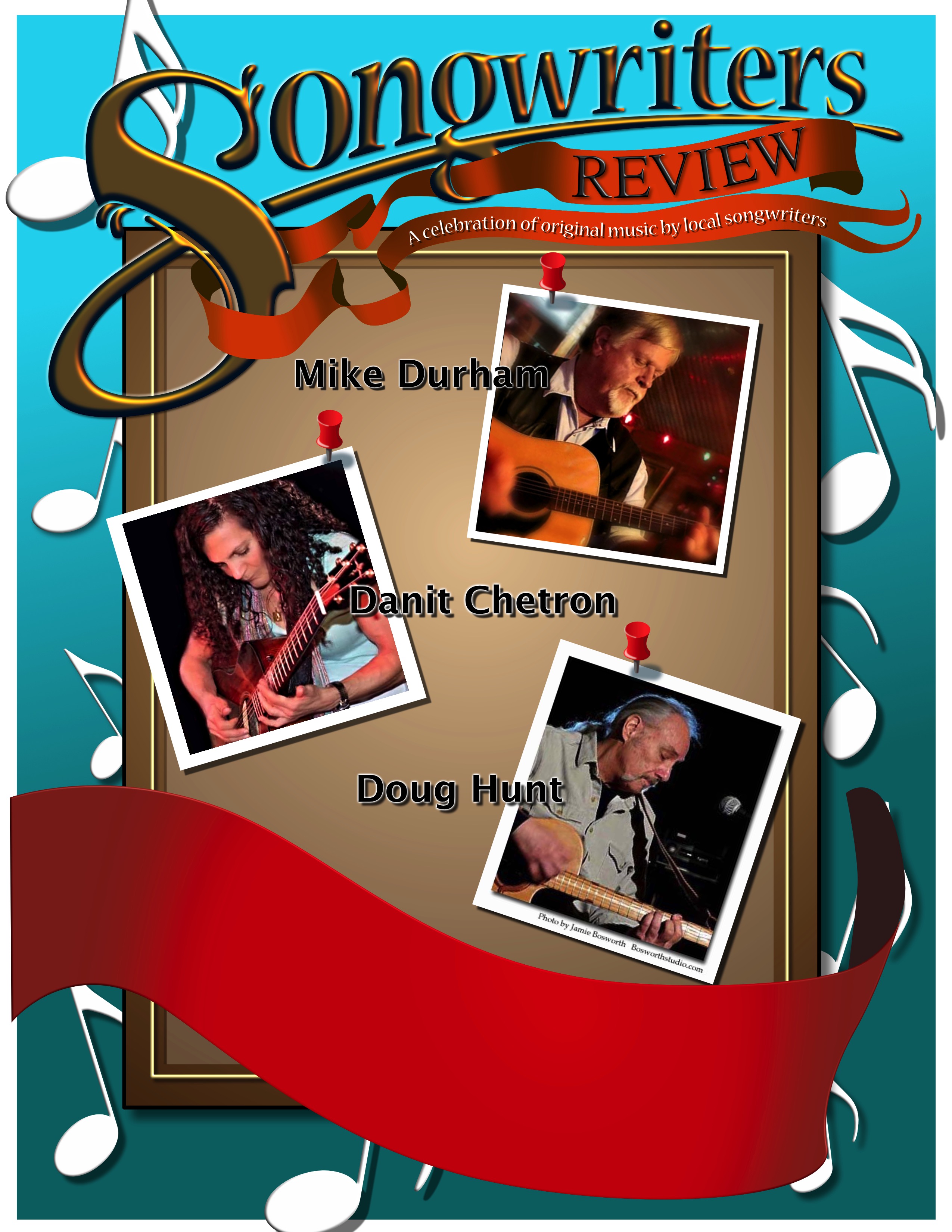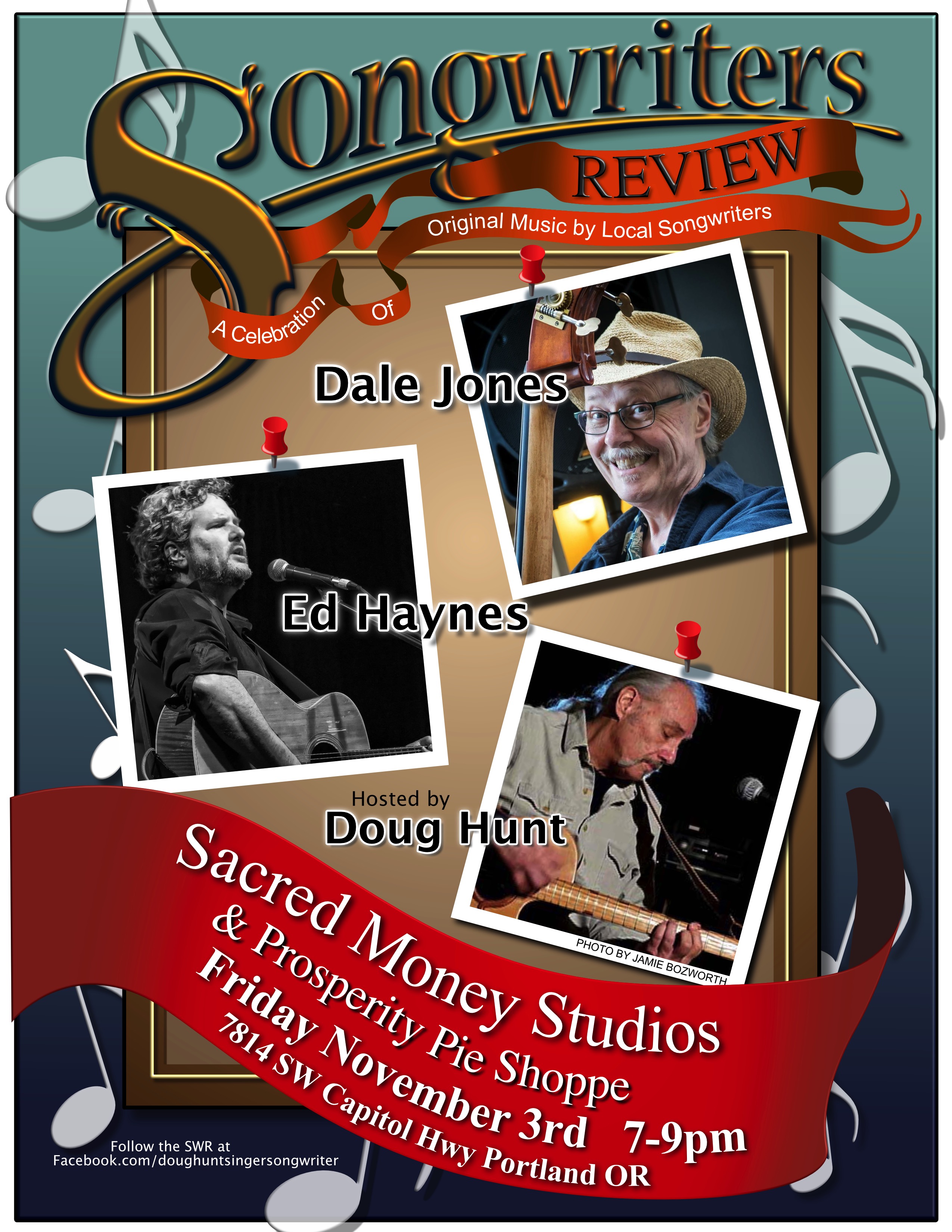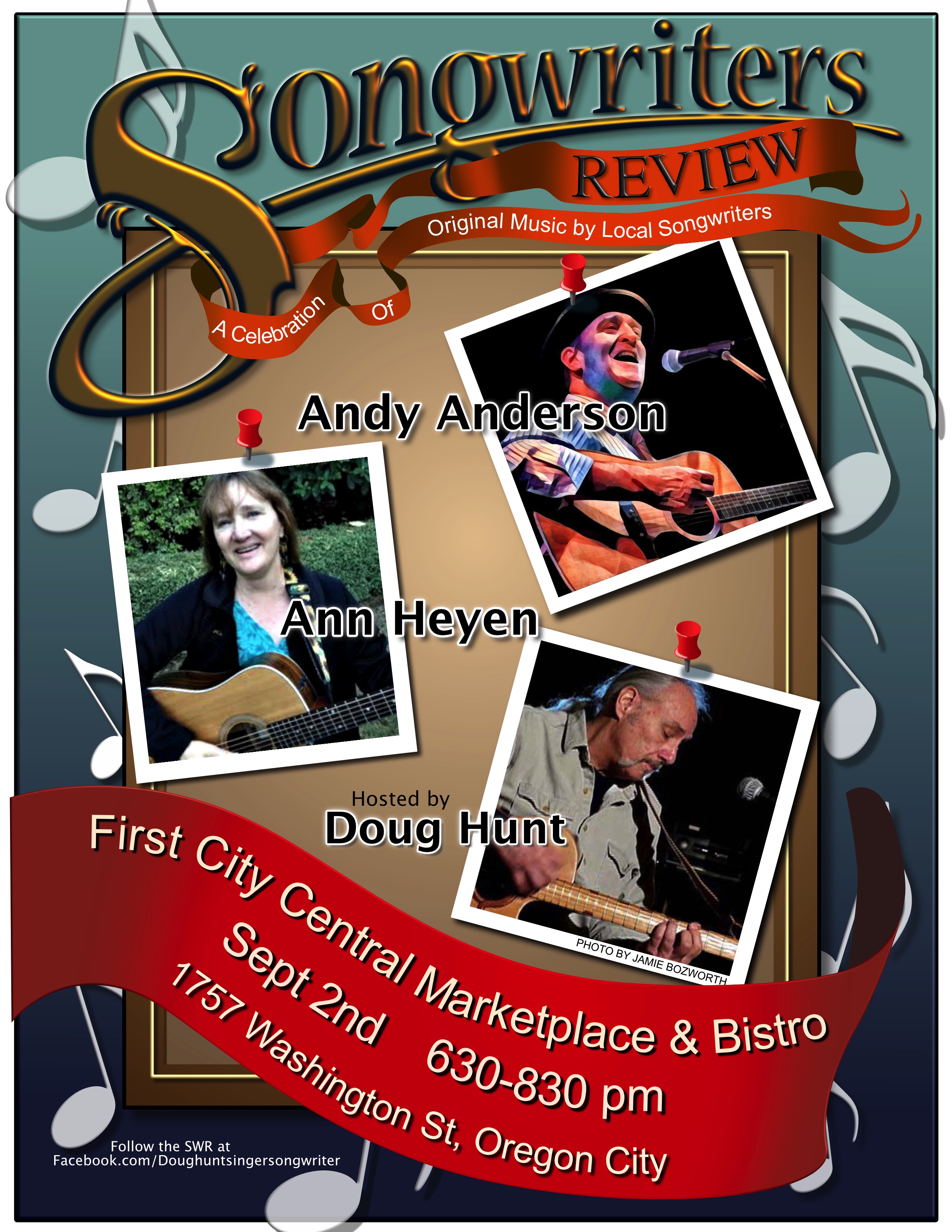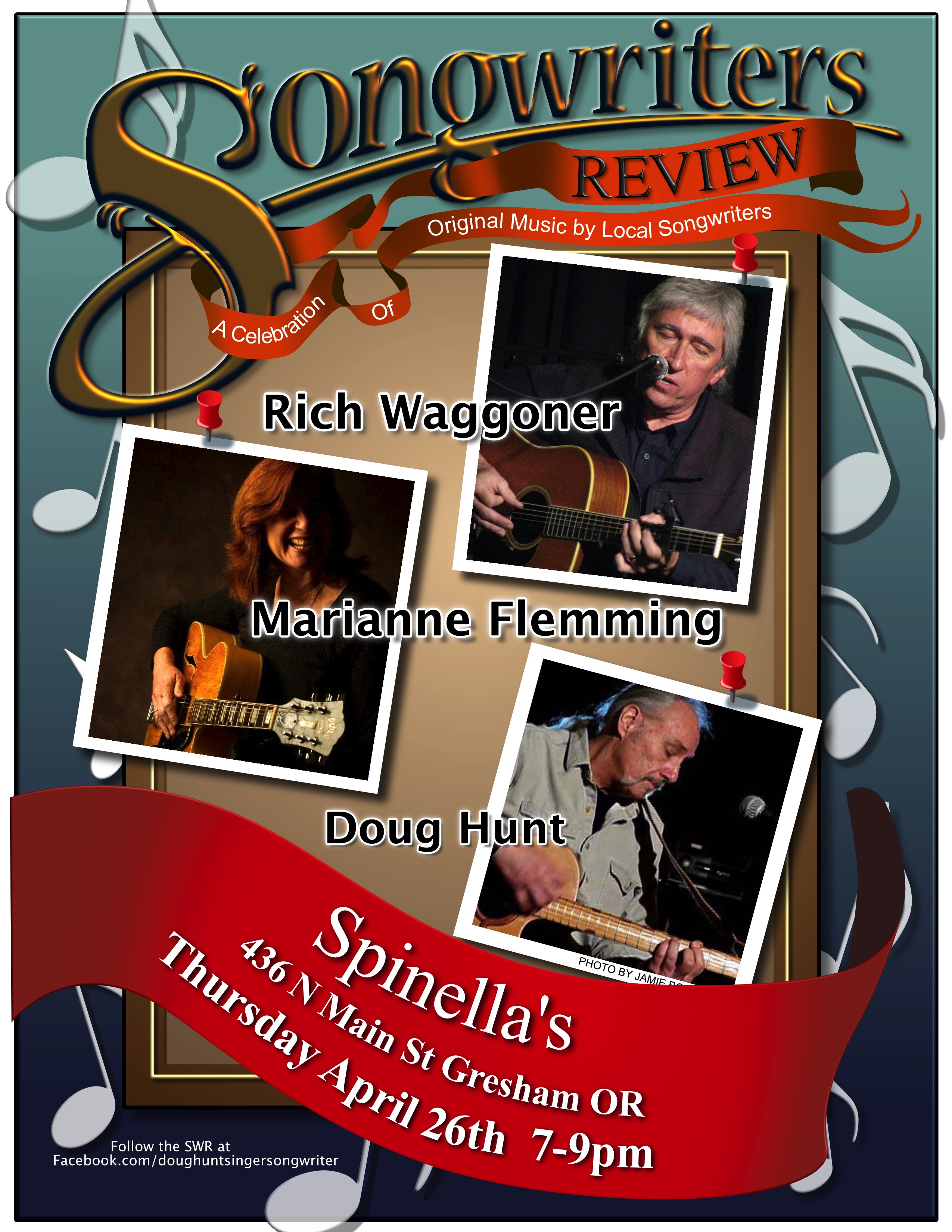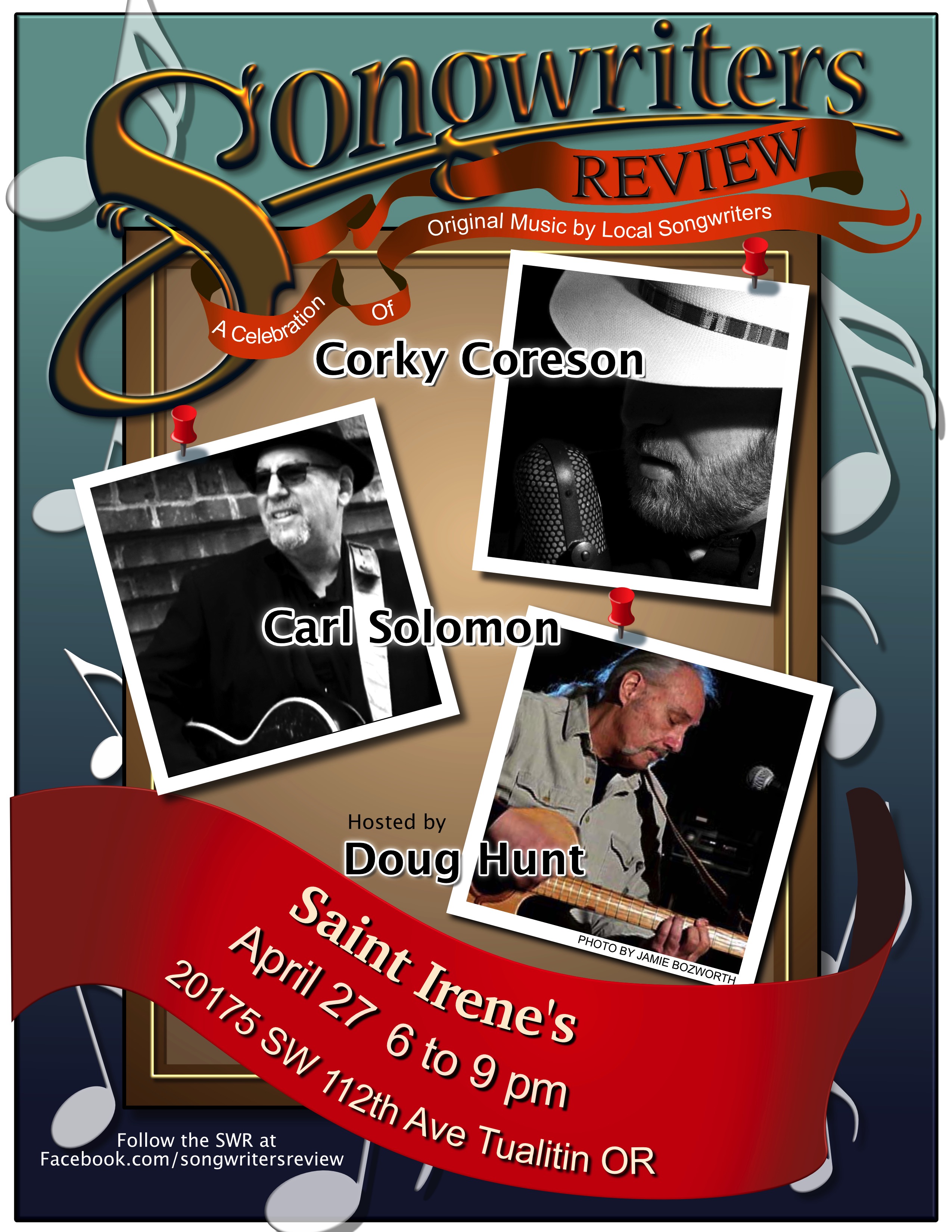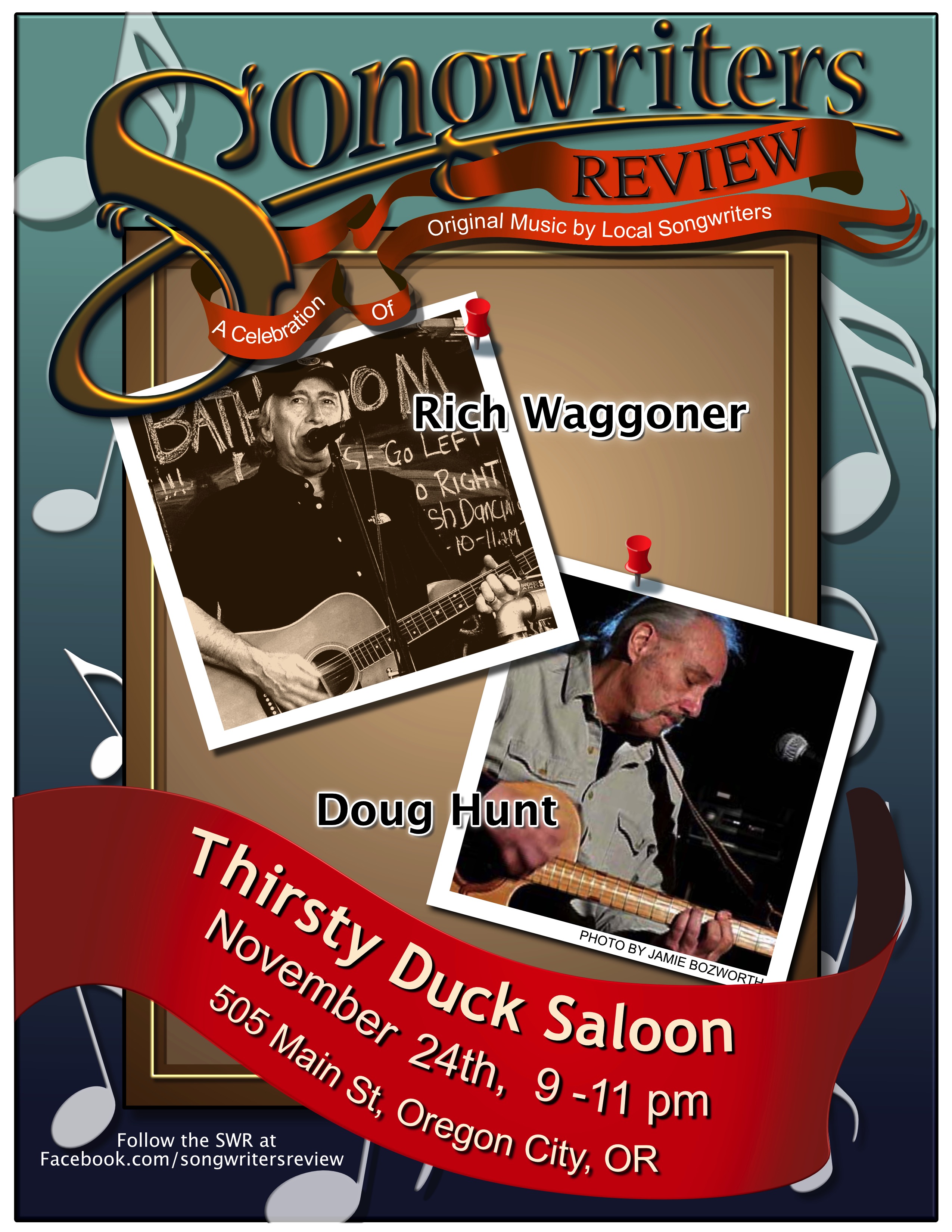 Wed January 2nd 4-6pm at the White Eagle 836 N Russell St.,
Portland OR.
Crossing the Bridge with Marianne Flemming
I'll be sharing the stage with Marianne.
Come on by, it's a fun show and there's lots of great food
and drink!!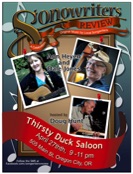 Saturday April 27th, 9-11pm. The amazingly talented Ahh Heyen and Dale Jones will be joining me at the Thirsty Duck Saloon, No matter what your mood is coming in, you'll be smilling when you leave. I really enjoy these two. Come out, relax and eat while listening to these wonderfully creative singer songwriters.
Saturday June 29th, 9-11pm. Mark your calendars cuz this is going to be a fun night!! Cal Scott will be joining me at the Thirsty Duck Saloon in Oregon City. I'm really looking forward to this. Come out for good food, friendly atmosphere and the Great Cal Scott!!... (I think I'm going to have to get dressed up for this one).
Saturday May 25th, 9-11pm. I won't be able to host this show but it will be fun. Enjoy the mellow sounds of the very talented John Manns. He'll be joining Host Dan Dover at the Thirsty Duck Saloon for a comfortable evening of good food and great music. Always family friendly. Come out and join us.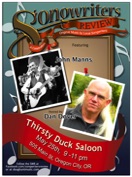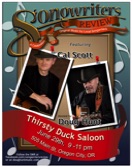 Well this will be fun! Come see the Songwriters Review at Elizabeth Caruthers Park in Portland OR on Make Music Day PDX June 30th.
Rich Waggoner, Corky Coreson and I will be closing the afternoon events, 6:30-8:00 pm outside in the park. Bring a blanket and hangout on a nice summer day.
I'll be joining Corky Coreson and Dan Weber at Music Millennium, 3158 E Burnside St, Portland, OR. Music Millennium is an old music landmark in Portland. Come and browse through the vast inventory while listing to live music. It's a fun place with a 60's vibe so wear your round pink sunglasses!
I get to do music with Carl Solomon!!! Carl is a wonderful songwriter and story teller, you just can't help being sucked into his tales colored by his comfortable delivery and wonderfully textured voice. He's bringing a singer songwriter friend from Texas, Randy Brown so this will be big fun!
It all happens November 6, 6-9pm at Spinella's ... 436 N Main Ave Gresham OR, Great food and great music!!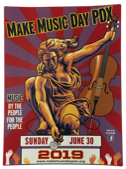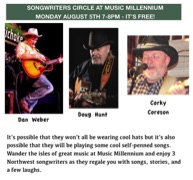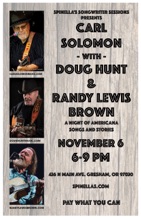 We'll be jammin' at the Mason Jar in Estacata OR.
Open to everyone. Come out and enjoy some great food and music!
Mason Jar
360 S Broadway St, Estacata OR
Wed Dec 4th
11 am-1pm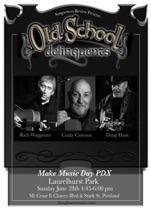 MAKE MUSIC DAY PDX (2020)
We're back for another round. This time at Laurelhurst Park.
Sunday, June 28th 4:45-6:00 SE Cezar E Chavez Blvd and Stark St, Portland OR